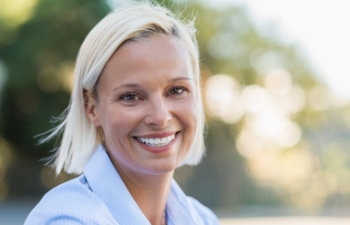 At Crabapple Dental in Alpharetta, we often come across patients who have misconceptions about biological dentistry. This innovative approach focuses on treating dental issues with a profound understanding of the body's interconnected systems. However, several myths surround this practice that may lead to confusion and hesitation. In this blog post, we'll explore and debunk five of the most common myths about biological dentistry.
Myth 1: Biological Dentistry is a New and Unproven Concept
Biological dentistry, despite being seen as a new concept by many, has a rich history. It's a well-researched field that combines time-honored dental practices with a focus on the overall well-being of the patient. By considering the impacts of dental materials and procedures on the entire body, biological dentists offer an approach rooted in science and holistic care. At Crabapple Dental, we utilize methods that are supported by scientific studies to ensure the effectiveness and safety of the treatments.
Myth 2: Biological Dentistry Ignores Traditional Methods
Some believe that biological dentistry completely disregards traditional dental practices. This couldn't be further from the truth. Instead, biological dentistry builds upon conventional methods by incorporating an understanding of how oral health is connected to overall well-being. Our team of skilled professionals at Crabapple Dental applies this integrative approach to provide the best possible outcomes for our patients.
Myth 3: All Biological Dentists are the Same
Biological dentistry is an umbrella term that encompasses various philosophies and techniques. Some practitioners may place a strong emphasis on using biocompatible materials, while others may focus more on nutritional counseling or preventive care. At Crabapple Dental, we strive to offer a personalized approach that aligns with each patient's specific needs and preferences.
Myth 4: Biological Dentistry is Only for Those with Health Concerns
Although biological dentistry does emphasize the impact of dental health on the overall body, it is not solely for those with pre-existing health concerns. Anyone interested in a more holistic and comprehensive approach to oral care can benefit from biological dentistry. Whether you have specific health conditions or simply desire a more natural approach, our team at Crabapple Dental is ready to help you.
Myth 5: Biological Dentistry is Expensive and Inaccessible
The perception that biological dentistry is excessively expensive often stems from the use of high-quality, biocompatible materials and individualized care. While it's true that some treatments may cost more, the investment in your overall health is often well worth it. Moreover, at Crabapple Dental, we strive to make biological dentistry accessible by offering flexible payment options and working with various insurance plans.
Learn More from a Biological Dentist in Alpharetta
Biological dentistry is a fascinating and multi-faceted field that goes beyond the myths and misconceptions surrounding it. By embracing a whole-body perspective and emphasizing individualized care, biological dentistry can offer significant benefits to those seeking a more integrated approach to oral health.
If you are in the Alpharetta area and want to learn more about biological dentistry or schedule an appointment with our team of experienced professionals, please don't hesitate to reach out to us at Crabapple Dental. We're committed to debunking these myths and providing you with exceptional dental care that considers your unique health and wellness.
Posted on behalf of Crabapple Dental
12670 Crabapple Road, #110
Alpharetta, GA 30004
Phone: (678) 319-0123
Email: drsarah@crabappledental.com
Monday: 7:30 AM – 4:00 PM
Tuesday: 9:00 AM – 5:00 PM
Wednesday: 7:30 AM – 4:00 PM
Thursday: 7:30 AM – 3:00 PM
Friday: 7:30 AM – 3:00 PM