Alpharetta Teeth Whitening Dentists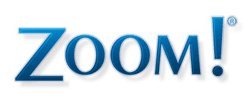 Crabapple Dental is a teeth whitening dentist that serves Alpharetta and the surrounding areas. Conveniently located in downtown Crabapple, we provide preventative, general, restorative and cosmetic dental care delivered in a warm and caring atmosphere.

At Crabapple Dental, our passion is creating the smile the smile you were meant to have, one that is attractive, confident, and beautiful! That is why we are pleased to offer our patients the revolutionary ZOOM® tooth whitening procedure. ZOOM® is a safe, effective way to dramatically whiten your teeth in just over an hour.
ZOOM™ Teeth Whitening
Crabapple Dental offers the ZOOM® teeth whitening procedure to patients in Alpharetta and the surrounding areas. The ZOOM® procedure uses a combination of a hydrogen peroxide gel and a specially designed ultraviolet lamp to lighten the color of your teeth. It involves three fifteen-minute sessions under the lamp followed by a five-minute fluoride treatment. The result is teeth that are between six to ten shades whiter, sometimes more.
Glo Science Professional Teeth Whitening
We value the importance of offering the very best teeth whitening options in modern dentistry. In doing so, Crabapple Dental is proud to be a certified GLO Science dental practice, which means you can take advantage of a superior teeth whitening experience with fast results and little to no sensitivity.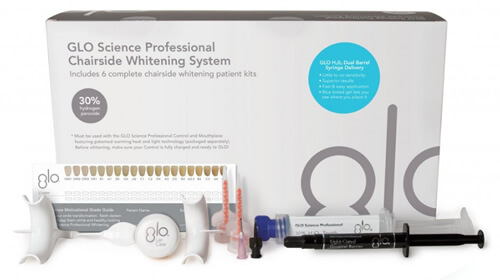 GLO Science Professional Teeth Whitening is an innovative system that delivers remarkable results using guided light optic technology. Depending on your personal preferences and whitening needs, GLO can be used in-office or at home for your convenience. This professional-grade whitening treatment uses a comfortable mouthpiece and patented combination of warming heat and light technology to erase teeth stains and accelerate your results. GLO Whitening is not only fast, but highly effective too. GLO products are known to lighten teeth by several shades with minimal time and discomfort. Ask us more about how you can get a brighter and more confident smile with GLO Science Professional Teeth Whitening.
Teeth Bleaching
For safe effective teeth bleaching at affordable rates, contact our Alpharetta Teeth Whitening Dentists at Crabapple Dental today to schedule a consultation.

Our dental office offers the KöR Whitening Deep Bleaching System for patients who want a brilliant white smile. We are currently accepting new patients and we would welcome the opportunity to serve you or a member of your family. If you have dental insurance, we are happy to file insurance claims on your behalf. We look forward to helping you achieve an attractive, confident, beautiful smile!