Six Month Smiles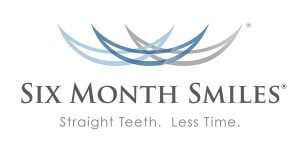 At Crabapple Dental, we are proud to offer patients the latest and most preferred dental care services when it comes to straightening their smile. If you are tired of hiding your crooked or gapped teeth yet you don't want to spend months or years in metal braces, we can help. Dr. Sarah Roberts is a qualified provider for Six Month Smiles, a short term orthodontic system that provides valued comfort and convenience. Six Month Smiles offers the effectiveness of traditional orthodontics but without the lengthy treatment time and unsightly appearance of metal braces. Learn more about how Six Month Smiles can straighten your smile without disrupting your lifestyle.
Short Term Orthodontics
Six Month Smiles is the leading solution in short term orthodontics for adults. Unlike traditional braces, this system does not require painful tightening or frequent trips to the dental office during treatment. Instead, Six Month Smiles uses low force to gently move teeth into better position. It is based on the proven mechanics of traditional orthodontics, yet Six Month Smiles is designed to only improve the teeth that are visible when you smile rather than correct your entire bite alignment. This gives patients the ultimate cosmetic enhancement in much less time than metal braces.
By choosing Six Month Smiles, you can gain the following valued benefits:
Accelerated treatment time of just six months
Clear brackets and tooth-colored wires that are barely visible
Predictable results using proven orthodontic methods
Maximized comfort, safety, and hygiene due to lower forces and shorter treatments
More affordable than traditional braces, aligner therapy, or veneers in most cases
Before and Afters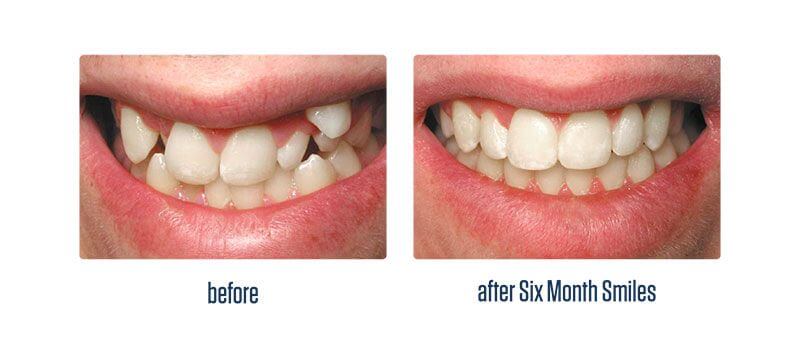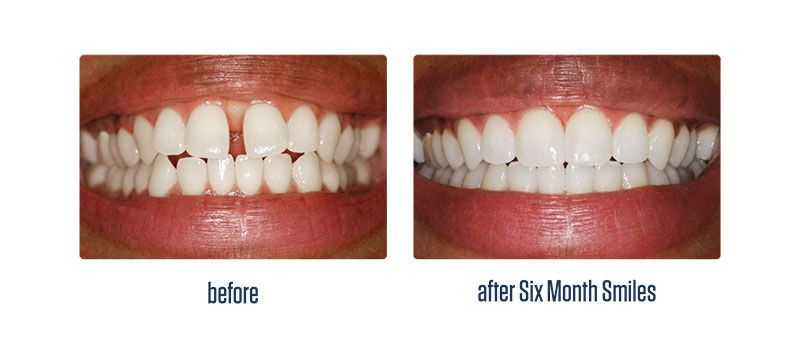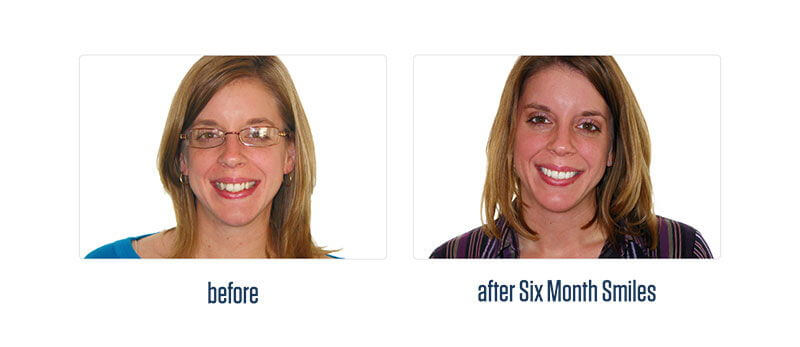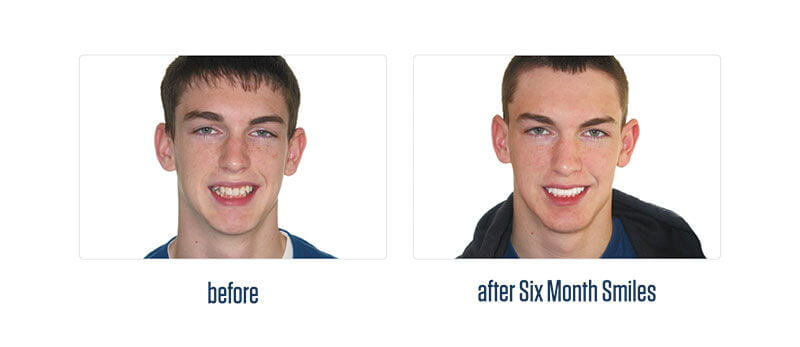 Clear Braces for Adults
Whether it is your professional career or your established social life, we understand that adults don't want to spend time in unsightly metal brackets and wires to correct their smile. At Crabapple Dental, we are pleased to give patients the opportunity to have a more confident and attractive smile using one of the best alternatives in clear braces. With Six Month Smile, others may never even realize you are undergoing orthodontic treatment.
To learn if Six Month Smiles is right for you, please contact us today to schedule a consultation with Dr. Roberts in Alpharetta. We look forward to helping you smile brighter.