Botox Treatments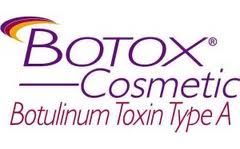 Crabapple Dental is pleased to offer Botox treatments and injections to the residents of Alpharetta and the surrounding areas. We are a full service dental practice that is conveniently located in downtown Crabapple. We serve the residents of Alpharetta and the surrounding areas with top quality preventative, general, restorative and cosmetic dental care. Our passion is creating the smile you were meant to have, one that is attractive, confident and beautiful!
Our practice features an experienced dentist, Dr. Sarah Roberts, and a dedicated team of dental support professionals. As a cosmetic dentist, Dr. Sarah Roberts is uniquely qualified to administer Botox treatments to enhance your smile as well as the appearance of your face. If you are interested in Botox treatments in Alpharetta, Milton, or the surrounding areas, call our office today and schedule a free smile consultation with Dr. Roberts.
A Highly Skilled Dentist that offers Botox Injections
If you are looking for a qualified dentist who offers Botox injections in Alpharetta, Milton, and the surrounding areas, you can turn to Dr. Sarah Roberts and the dedicated team at Crabapple Dental. Our Botox treatments are competitively priced and are administered by highly trained professionals. Through continuing education and state-of-the-art equipment and dental techniques, we are able to achieve amazing results for our patients. Our success is measured by your satisfaction and we guarantee satisfaction on all of our work. We are proud to offer you and your family the highest level of dental care services delivered in a warm and caring atmosphere.
Enhance Your Smile
Botox smile enhancements are the perfect way to frame a beautiful smile and can help you to achieve smoother skin and a more youthful appearance. If you are interested in enhancing the appearance of your smile with Botox treatments, please contact our Botox Treatment Doctor at Crabapple Dental today to schedule an appointment. Our practice is currently accepting new patients and we would appreciate the opportunity to serve you and the members of your family. We look forward to helping you achieve an attractive, confident, beautiful smile!