A Better Dental Implant Method - Avoid Flap Gum Surgery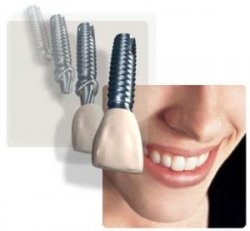 If you are considering dental implants in Alpharetta, Milton, or the surrounding areas to replace your missing teeth, you can trust Dr. Sarah Roberts of Crabapple Dental to provide excellent dental services for your entire family. She is an experienced and highly distinguished dentist who proudly delivers a better and less invasive dental implant method to patients who want to avoid flap gum surgery. Using CAT scan imaging, Dr. Roberts can locate the precise jawbone reference point so that only a small drill hole is needed to perform your procedure. Patients can then avoid an invasive cut and stitches in their gums and benefit from much faster recovery.
Crabapple Dental is a full service dental practice located in downtown Crabapple and we provide top quality preventative, general, restorative, and cosmetic dental care for the residents of Alpharetta, Milton, and the surrounding areas. You will find that our implant dentistry services are at the highest level of expertise, providing successful results for a more confident smile.
Precise Surgery Ensures Faster Healing and Less Pain
Our practice has proudly adopted the most progressive and cutting-edge technology and products when it comes to implant dentistry. Our goal is to restore your smile in a way that creates the most natural, functional and long-lasting results. Dental implants are used to replace missing teeth. They use a prosthetic titanium screw that is surgically placed into the jawbone, acting as a tooth root. After the post has fused to the bone, an implant restoration (crown or dental bridge) is placed on top. Dental implants continue to be the gold standard of tooth replacement option, helping patients chew, speak and laugh with confidence.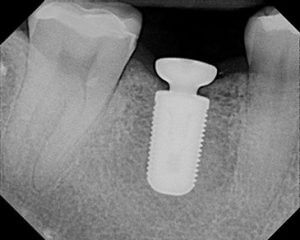 Dr. Roberts is trained to perform the safest and most effective dental implant methods available. She uses Morse Taper locking system during implant surgery, which gives a more secure fit and reliable connection between the abutment and the implant. Dr. Roberts is also qualified in both the Implant-One method and Leone Implant System, depending on your specific needs. In one convenient location, you can have your entire dental implants process handled by the same skilled dentist. In addition to your dental implants and implant restorations, Dr. Roberts can also provide your implant repairs when needed.
If you are interested in precise dental implant surgery that provides quick healing and less pain, contact us today. We are currently accepting new patients and we would welcome the opportunity to serve you or a member of your family. If you have dental insurance, we are happy to file dental insurance claims on your behalf. We look forward to restoring your smile!