Alpharetta Dental Cleanings & Checkups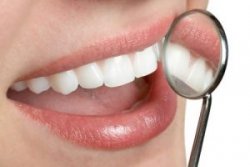 For expert dental cleanings in Crabapple, you can trust the professionals at Crabapple Dental. We are a comprehensive dental practice consisting of experience dentists, Dr. Sarah Roberts, Dr. Christian Hahn, and a committed team of dental hygienists, dental assistants and patient coordinators. Together we work hard to provide a high level of dental care delivered in a warm and caring environment.
Our Crabapple dental practice is focused around preventative dental care. The best way to achieve and maintain healthy teeth and gums is to practice good dental hygiene at home and to receive regular dental cleanings and checkups. It is recommended that most patients receive a dental cleaning and exam every six months. Our experienced, licensed dental hygienists perform thorough dental cleanings to remove plaque, tartar, bacteria and stains from your teeth.
If you live in Alpharetta and are in need of a dental checkup, call Crabapple Dental. Our dental checkups include a thorough examination of your entire mouth including your teeth and gums. During this examination, we will look for signs of oral health problems such as decay, infection, periodontal (gum) disease and oral cancer. Our dental checkups also include X-rays when necessary. Crabapple Dental offers complete restorative dental care so if any problems are detected during your exam, we can schedule an appointment to take care of them for you.
Crabapple Dental is currently accepting new patients and we would welcome the opportunity to serve you or a member of your family. If you have dental insurance, we are happy to file dental insurance claims on your behalf. Contact our Crabapple Dental Cleaning Professionals at Crabapple Dental today. We look forward to helping you achieve an attractive, confident, beautiful smile!