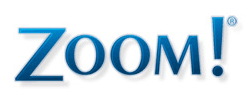 Whether you are preparing for an upcoming wedding or business presentation or you simply want to improve the appearance of your smile, there is no faster way to do it than through Zoom Teeth Whitening. Stained, discolored, or simply dull teeth can detract from a person's appearance – either masking a beautifully straight smile or unwittingly making flaws a focal point. Zoom Teeth Whitening is a bleaching process that is used worldwide to lighten discoloration of the enamel and dentin. Using the advanced power of the Zoom Lamp to accelerate the bleaching process, teeth are left whiter and brighter in less time. At Crabapple Dental in Alpharetta, we are proud to offer Zoom Teeth Whitening to our patients who wish to dramatically whiten their teeth.
The Zoom Teeth Whitening procedure is unlike any other teeth whitening process. Zoom Teeth Whitening is an advanced procedure that allows patients to see immediate and drastic results. During the procedure a special whitening gel is applied to the teeth for three 15-minute sessions where the special Zoom light activation is used to penetrate the teeth and break up stains and discoloration. The entire whitening procedure is completed in less than one hour, which makes Zoom Teeth Whitening a highly appealing option for many. Once the procedure is complete, a special paste is applied to the teeth to reduce sensitivity, and special instructions are given to avoid future staining of the teeth.
At Crabapple Dental, Dr. Sarah Roberts is a teeth whitening dentist who knows the proven methods of providing dramatic results. With Zoom Teeth Whitening, patients are able to whiten their teeth between six to ten shades in just one 1-hour procedure. For all of your dental needs, Crabapple Dental is here in Alpharetta as the trusted source. Call today to learn more about Zoom Teeth Whitening or any of our general, preventive, or restorative dental care services.
Posted on behalf of Crabapple Dental
12670 Crabapple Road, #110
Alpharetta, GA 30004
Phone: (678) 319-0123
Email: drsarah@crabappledental.com
Monday: 7:30 AM – 4:00 PM
Tuesday: 9:00 AM – 5:00 PM
Wednesday: 7:30 AM – 4:00 PM
Thursday: 7:30 AM – 3:00 PM
Friday: 7:30 AM – 3:00 PM