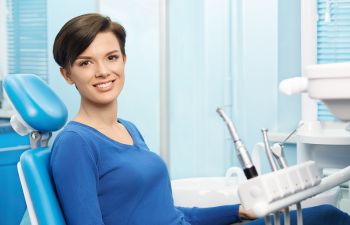 If having a nice smile is important to you, there are tips and tricks to keeping your smile looking its best. A nice smile helps a person breed confidence. Since your teeth are the most critical part of having a nice smile it is important to keep your teeth as healthy as possible. It is difficult to feel good about your smile when you have tooth problems or tooth pain.
To make sure that your smile dazzles, you can do many things to help enhance and maintain the overall health and look of your teeth. Here are a few tips and tricks to help you promote your own perfect smile:
Rinse twice a day: Using a quality mouthwash can help you achieve and maintain a great smile, however don't overuse mouthwash. Mouthwash can safely be used only twice a day. In addition to killing harmful bacteria, mouthwash tends to kill some of the good bacteria in your mouth as well, which is something you want to avoid.
Brush twice a day: It goes without saying how important regular daily brushing is for maintaining your teeth. Your teeth and smile will thank you for brushing at least twice day.
Flossing is vital to a nice smile: You will struggle to achieve or maintain a perfect smile without flossing your teeth on a regular basis. Flossing gets rid of food particles that get stuck in between your teeth and helps to maintain healthy gums. Healthy pink gums make a smile look even brighter. Floss daily and you will see the difference in your smile and health of your gums.
Choose the correct toothpaste: Toothpaste matters. Your dentist can help you find the right toothpaste if you don't which one to use. Whitening toothpastes are a popular and effective choice to help remove certain surface stains on your teeth.
Try Baking Soda: Baking soda is a natural teeth whitener and can be used when brushing your teeth. Try adding a small bit of baking soda on your toothpaste when you brush in the mornings and evenings.
Maintaining a balanced diet and visiting the dentist regularly are two steps that cannot be overlooked in maintaining and achieving a dazzling smile. Your diet can make or break the health of your teeth. Finding the right dentist is also important for your oral health and smile.
Posted on behalf of Crabapple Dental
12670 Crabapple Road, #110
Alpharetta, GA 30004
Phone: (678) 319-0123
Email: drsarah@crabappledental.com
Monday: 7:30 AM – 4:00 PM
Tuesday: 9:00 AM – 5:00 PM
Wednesday: 7:30 AM – 4:00 PM
Thursday: 7:30 AM – 3:00 PM
Friday: 7:30 AM – 3:00 PM