Alpharetta Dentists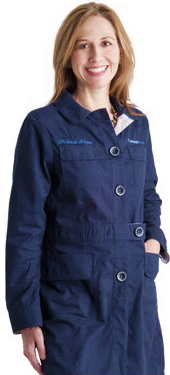 For the best dental care in Alpharetta, Georgia, you can trust the dentist and staff at Crabapple Dental. We are a full service dental practice located in downtown Crabapple and we provide top quality preventative, general, restorative, and cosmetic dental care for the residents of Alpharetta and the surrounding areas. Our dental practice is comprised of experienced dentists, Dr. Sarah Roberts, Dr. Christian Hahn, and a committed staff of dental hygienists, dental assistants, and patient coordinators. Our team will give you a warm welcome and an ongoing commitment to your dental health.
At Crabapple Dental, our passion is creating the smile you were meant to have – one that is attractive, confident and beautiful! We are proud to serve patients in our community. Through continuing education and state-of-the-art equipment, we offer you and your family the highest level of care delivered in a warm and caring atmosphere. You can trust our professionals to meet all your dental care needs.
Cosmetic & Family Dental Care
Crabapple Dental is the dental practice that you can trust for the highest quality family dental care in Milton. Our goal is to personally and professionally care for the unique needs of every member in your family. We provide comfortable, attentive, and state-of-the-art dental care for patients of all ages.
One of the greatest benefits of family dental care is that your dentist can watch the oral health of everyone in the family. If mom and dad are prone to certain conditions there is a great possibility that their children will also be susceptible to those same conditions. A dentist who cares for the oral health of an entire family can benefit everyone. Dr. Sarah Roberts leads the practice of Crabapple Dental. If you are looking for a skilled yet gentle dentist in Alpharetta, our caring dental team is here for your family. We specialize in treating patients of all ages.
At Crabapple Dental we offer Cosmetic Dentistry, Invisalign Braces, Preventive Dentistry, Sedation Dentistry, and many other specialized areas. We are dedicated to providing a peaceful dental experience no matter what your dental care needs are. We understand that a healthy and beautiful smile can have a huge impact on your entire life, and we are the dental care practice to trust to achieve an attractive, confident, beautiful smile.
Dr. Sarah Roberts received Fellow Designation from LVI. Her recognition includes high acclaims: "Dr. Roberts has set herself apart by choosing the path of lifelong learning and undergoing elective, continuous training at LVI. Dr. Roberts has exemplified a desire to maintain the best clinical ability in order to offer a high level of Aesthetic Neuromuscular Dentistry. This dedication distinguishes Dr. Roberts by proving her dedication to quality of care and a desire to master complex procedures in order to provide the best comprehensive care for her dental patients."
You can trust your dental and oral needs to Crabapple Dental. If you live in the Milton or the Alpharetta area and are looking for a dental practice that you can count on to provide dental care for you and your entire family, contact us today. At Crabapple Dental, our success is measured by your satisfaction and we guarantee satisfaction on all of our work.