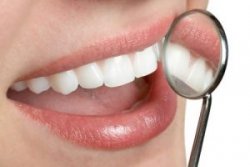 If you are one of the 31% of Americans who confess they do not floss on a daily basis, you may too embarrassed to ask your dentist those burning questions you have about flossing. However, the more you know about flossing, the more likely you'll adopt the habit and the better chance you'll have at a healthier smile. Here are some FAQs when it comes to flossing your teeth:
Why do I need to floss?
Flossing cleans up to 35% of your tooth surface that your toothbrush cannot reach. Leaving areas of your teeth untouched allows plaque to accumulate and harden into tarter. This leaves your gums vulnerable to inflammation and early gum disease. Of course, untreated gum disease leads to tooth loss. Therefore, to put it simply, flossing can help save your teeth!
Is there an alternative to using traditional floss?
There are many flossing products out there, including varieties of threaded floss, water flossers and interdental cleaners. To ensure best quality, look for the ADA Seal of Acceptance on the packaging. The best flossing product for you is the one you will actually use.  Some patients prefer flavored floss while others get the job done better with a handheld flossing tool or electronic device.
Should I floss first or brush first?
Either is fine. If you choose to brush first, however, don't be fooled into thinking your teeth are clean enough to skip the dental floss.
When should I floss?
Again, this is up to you. The ADA recommends flossing at least once each day. Many patients tackle the task before bed to ensure their teeth are cleanest while they sleep.
Can I reuse floss?
You rinse your toothbrush and use it again, so what about floss? Unfortunately, when it comes to dental floss, it's best to discard it after each use. The thread, whether waxed or unwaxed, contains bacteria on it that can pass back to your teeth during your next flossing session.
Can my dentist tell if I haven't been flossing?
In most cases, yes! Your gums will bleed or be slightly inflamed.  In addition, the tarter that builds up between your teeth will be a telltale sign that you've left plaque to sit on your teeth for too long.
If you aren't flossing as much as you should, consider stepping up your oral hygiene game. Your smile will certainly thank you – and fresher breath will be a bonus! For more tips on dental hygiene, contact Crabapple Dental.
Posted on behalf of Crabapple Dental
12670 Crabapple Road, #110
Alpharetta, GA 30004
Phone: (678) 319-0123
Email: drsarah@crabappledental.com
Monday: 7:30 AM – 4:00 PM
Tuesday: 9:00 AM – 5:00 PM
Wednesday: 7:30 AM – 4:00 PM
Thursday: 7:30 AM – 3:00 PM
Friday: 7:30 AM – 3:00 PM