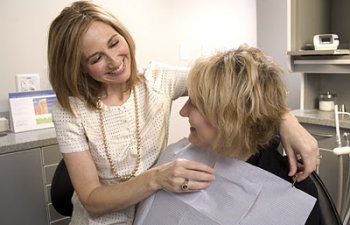 Cavity prevention is entirely possible, and it is almost entirely up to you! Just like with so many other areas in life, what you put into your oral health is what you will get out of it. How much effort you put into preventing cavities makes all the difference in keeping your mouth as healthy as possible. It is vital to understand that cavities are signs of decay happening in your teeth. If dental cavities are allowed to progress, they can cause extreme havoc inside the mouth and make all of your teeth susceptible to decay. Cavity prevention is the only way to ensure that your mouth achieves and maintains optimal health.
Cavities are formed over time, which means that you have time for intervention. There are millions of bacteria living inside your mouth every single day. As you eat and food particles are left behind in the mouth, these bacteria attack the tiny bits of food in order to help break them down. While these bacteria are present in the mouth for a beneficial purpose, they can quickly turn destructive when they are allowed to stay for too long. As the bacteria continue to attack the food particles left behind, they begin producing acids to help in their endeavors. All acids are destructive, and the acid produced by the bacteria living inside your mouth will begin to eat away at your tooth enamel. Cavities are formed when this acid eats a hole through the enamel, opening the tooth up and allowing the process of decay to begin.
Cavity prevention is the only way to stop cavities from occurring, and it is really not difficult to do. Daily brushing and flossing are your best defense against cavities. Brushing loosens up the bacteria from the outer surfaces of the teeth so that they can be more easily rinsed away, while flossing removes plaque from the gum line and the tight spaces between the teeth that the toothbrush bristles cannot reach. Daily cavity prevention is the best cavity prevention. While visiting the dentist for regular cleanings and checkups is also an essential part of cavity prevention, it is what you do day in and day out that matters most.
At Crabapple Dental we are here to partner with you in order for you to achieve the healthiest smile possible. Call us today to schedule an appointment for a thorough cleaning, and make a fresh start toward cavity prevention.
Posted on behalf of Crabapple Dental
12670 Crabapple Road, #110
Alpharetta, GA 30004
Phone: (678) 319-0123
Email: drsarah@crabappledental.com
Monday: 7:30 AM – 4:00 PM
Tuesday: 9:00 AM – 5:00 PM
Wednesday: 7:30 AM – 4:00 PM
Thursday: 7:30 AM – 3:00 PM
Friday: 7:30 AM – 3:00 PM