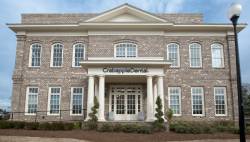 As a habit, chewing gum is one that can benefit your oral health if you make the right choices. Unlike smoking, biting your fingernails, crunching on ice, or not getting adequate rest at night, chewing gum has been proven to combat cavities by preventing them from occurring in the first place. Understanding your mouth, how cavities form, and how gum can benefit you are important.
Cavities are formed by the following method:
Oral bacteria are present daily inside the mouth in quantities surpassing a million.
These bacteria congregate around tiny particles left behind after eating and drinking anything other than water.
As the bacteria work to break down the particles, they produce acids to help make their work go faster.
Acids eat holes in the teeth, known as cavities.
Saliva is a necessary component of the mouth, and if you have ever experienced dehydration or dry mouth you know how parched a dry mouth can feel. When the mouth is dry, bacteria can easily adhere to the surfaces of the teeth. They will begin to produce acids quickly, and can rapidly eat their way through the tooth enamel. Saliva helps to not only wash the tiny particles away from the mouth, but it also washes away excess numbers of bacteria before they can begin damaging the teeth.
Chewing gum helps to promote the production of saliva. Chewing sugar-free chewing gum for twenty minutes following a meal, snack, or drinking anything other than water can help prevent tooth decay because the abundance of saliva will "wash away" particles and bacteria. Of course, it is essential that you choose a sugar-free chewing gum to enjoy. Bacteria are most attracted to sugar particles; therefore, choosing a gum that is laden with sugar only increases the damage that the bacteria will cause because they will multiply rapidly before they can ever be rinsed away.
At Crabapple Dental, we encourage you to take proper care of your oral health on a daily basis. While chewing gum should never replace daily flossing and brushing, it can benefit the mouth by preventing cavities from forming. Contact our practice today for a recommendation on the best sugar-free gum available.
Posted on behalf of Crabapple Dental
12670 Crabapple Road, #110
Alpharetta, GA 30004
Phone: (678) 319-0123
Email: drsarah@crabappledental.com
Monday: 7:30 AM – 4:00 PM
Tuesday: 9:00 AM – 5:00 PM
Wednesday: 7:30 AM – 4:00 PM
Thursday: 7:30 AM – 3:00 PM
Friday: 7:30 AM – 3:00 PM