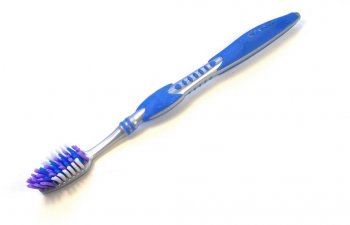 At some point, all people deal with bad breath. Whether it was from a flavorful meal or an illness, bad breath is a part of life that must be dealt with on occasion. However, for some people, bad breath is a continual issue that affects different aspects of their lives on a daily basis. If bad breath is a condition that hinders your social and/or professional life regularly, then it is time to speak with your dentist. Your dentist is your best advocate in dealing with bad breath since s/he is an expert at its source – the mouth.
Bad breath is a common issue among those with certain day to day habits. Tobacco use of any kind will greatly contribute to the bad breath that you currently experience. Not only does tobacco have its own strong smell that leaves behind a foul smell in the mouth, but tobacco causes damage to the oral tissues inside the mouth. The damage that tobacco causes only worsens the smell that tobacco leaves behind, and your breath will continue to worsen with the continued use of any type of tobacco product. Making the decision to give up all tobacco will greatly improve issues you have with bad breath. Other choices that contribute to bad breath are the beverages and foods that you enjoy on a regular basis. Coffee, wine, alcohol, garlic, onions, and certain cheeses are all notorious for their unpleasant and lingering smells. Regular consumption of these beverages and foods will cause your breath's normal scent to become tainted with their odors. Avoiding these choices on a regular basis can help you recover a more pleasant breath. However, if you choose not to give up your morning coffee or other dietary choices, with frequent brushing, flossing, and mouthwash you can help to ward off unpleasant odors.
Optimal oral health care is one of your greatest adversaries against bad breath. There are millions of bacteria taking up residence inside your mouth on a daily basis, and cleaning your teeth and gums is essential in ensuring that they do not contribute to your bad breath. If these bacteria are allowed to linger, they will cause plaque to form on the teeth and do extensive damage to your oral health. Staying hydrated will also lessen the impact that these bacteria can do inside your mouth. Saliva helps to constantly wash away bacteria-laden plaque from the teeth and gums; however, a dry mouth is an ideal place for plaque to grow. Another area where plaque thrives is on oral appliances. Taking care to clean your dentures, retainers, aligners, or any other type of oral appliance will keep bacteria at bay and your breath with a more pleasant scent.
If you are plagued with bad breath, contact Crabapple Dental today.
Posted on behalf of Crabapple Dental
12670 Crabapple Road, #110
Alpharetta, GA 30004
Phone: (678) 319-0123
Email: drsarah@crabappledental.com
Monday: 7:30 AM – 4:00 PM
Tuesday: 9:00 AM – 5:00 PM
Wednesday: 7:30 AM – 4:00 PM
Thursday: 7:30 AM – 3:00 PM
Friday: 7:30 AM – 3:00 PM