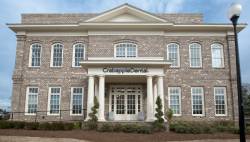 When it comes to your teeth, protecting them and preserving them for a lifetime is the ultimate goal. Dental emergencies generally take people by surprise and leave them feeling scared and anxious about how their teeth will look and function in the future. Teeth that have been chipped, cracked, broken, or knocked out qualify as dental emergencies, and treating them as soon as possible helps to ensure a full restoration. At Crabapple Dental, Dr. Sarah Roberts and her entire staff provide top quality dental care for the residents of Alpharetta, Milton and the surrounding areas. We know that many people suffer dental emergencies in the United States, and at Crabapple Dental we offer the highest level of care to everyone.
Toddlers and adolescents make up the majority of dental emergencies, with adults coming in at a close second. Toddlers learning to navigate their environments often lose their balance and bump their mouths; adolescents who are involved in recreational and sporting events are most often those who suffer dental emergencies; adults often crack or fracture fillings or back molars because of the bad habit of biting down on hard items such as ice or candies. At Crabapple Dental, we understand that everyone is susceptible to a dental emergency, and we are here to help restore your smile and relieve your pain. Toothaches of any kind should not be ignored, no matter how small or insignificant they may seem. Minor dental emergencies can turn into major emergencies very quickly causing extensive pain and damage.
Crabapple Dental is here for all of your dental needs. Whether you are looking for a dental practice to trust for all the members of your family or you have a toothache that needs attention, we are here for you. Our success is measured by your satisfaction, and we would be proud to serve you.
Posted on behalf of Crabapple Dental
12670 Crabapple Road, #110
Alpharetta, GA 30004
Phone: (678) 319-0123
Email: drsarah@crabappledental.com
Monday: 7:30 AM – 4:00 PM
Tuesday: 9:00 AM – 5:00 PM
Wednesday: 7:30 AM – 4:00 PM
Thursday: 7:30 AM – 3:00 PM
Friday: 7:30 AM – 3:00 PM