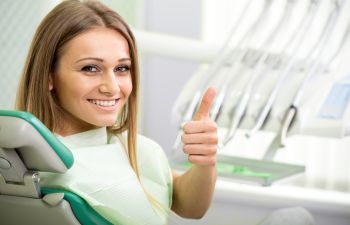 We need our spit more than you may think. In fact, saliva plays a key role in protecting your oral health as well as keeping your mouth comfortable when you speak and swallow. Unfortunately, there are several reasons why saliva levels can run low and cause patients to have a dry mouth. If you are suffering from a dry mouth, don't ignore it. You could be putting your oral health in danger. The good news is that your dentist has ways of treating this common dental condition.
The Problem with a Dry Mouth
Dry mouth is medically termed xerostomia. It occurs when the salivary glands fail to produce adequate amounts of saliva to keep the mouth moist. Dry mouth can cause a host of unwanted disruptions, which include difficulty eating, speaking and sleeping. What you may not realize, however, is that saliva is also important in rinsing away acids, food debris and bacteria from our teeth and gums after meals. In this way, it is an important substance that wards off cavities, bad breath and gum disease. Therefore, a low production of saliva (xerostomia) can often put your oral health at risk if it is not treated.
Causes of Dry Mouth
The list of causes for dry mouth can be rather extensive. They include causes that patients can control as well as those they cannot. Here are some possible reasons for your "cotton mouth":
Certain medications
Radiation therapy (cancer treatment)
Health conditions (Alzheimer's, stroke, diabetes, thrush)
Autoimmune disease HIV/AIDS and Sjogren's syndrome
Natural aging process
Smoking cigarettes and chewing tobacco
Regardless of what is causing you to experience dry mouth, your dentist can help.
Let us Treat Your Dry Mouth
At Crabapple Dental, we are careful to identify the cause of your dry mouth before initiating an effective treatment plan. This can be as simple as working with your physician to change your medication or adding a special dry mouth rinse to your oral hygiene routine. Contact us today and let us reverse your dry mouth and protect your smile health!
Posted on behalf of Crabapple Dental
12670 Crabapple Road, #110
Alpharetta, GA 30004
Phone: (678) 319-0123
Email: drsarah@crabappledental.com
Monday: 7:30 AM – 4:00 PM
Tuesday: 9:00 AM – 5:00 PM
Wednesday: 7:30 AM – 4:00 PM
Thursday: 7:30 AM – 3:00 PM
Friday: 7:30 AM – 3:00 PM