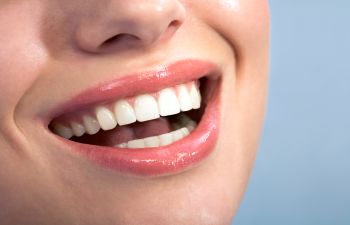 When it comes to providing an instant makeover for your smile, cosmetic dental veneers are an unrivaled solution. In fact, many of those perfect celebrity smiles you covet on TV are actually a set of well-crafted veneers. The best part – you don't have to be a celebrity to take advantage of cosmetic veneers. If you have imperfections on the front teeth that have bothered you for months, years or your entire life, there's an excellent chance that veneers can hide them for good.
Just like other dental treatments, cosmetic veneers have evolved and improved over time. Traditional models included porcelain veneers that required a small removal of natural tooth structure in order for the veneer to properly bond in place. Now, there's a better alternative. DURAthin represents a special cosmetic veneer that doesn't require altering your existing tooth structure. There is no drilling or other invasive techniques involved in DURAthin placement, yet they deliver all the remarkable aesthetics and durability that patients deserve from the investment.
DURAthin porcelain veneers are ideal for patients who:
Want a reversible solution
Do not like dental drills
Want to avoid potential sensitivity from removing tooth structure
Have stained, chipped or gapped front teeth
Want larger teeth
Need to improve a narrow arch width
To learn more about this micro-thin version of porcelain veneers, call Crabapple Dental. We tailor cosmetic procedures to the unique needs and goals of each patient. DURAthin veneers can be custom fabricated in shape, size and color.
Posted on behalf of Crabapple Dental
12670 Crabapple Road, #110
Alpharetta, GA 30004
Phone: (678) 319-0123
Email: drsarah@crabappledental.com
Monday: 7:30 AM – 4:00 PM
Tuesday: 9:00 AM – 5:00 PM
Wednesday: 7:30 AM – 4:00 PM
Thursday: 7:30 AM – 3:00 PM
Friday: 7:30 AM – 3:00 PM