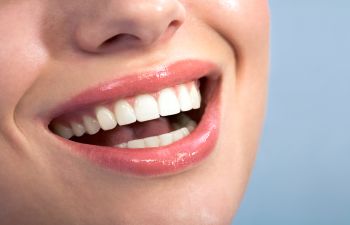 For those that are unhappy with the appearance of their front teeth, cosmetic dental veneers are often a top choice. Traditional porcelain veneers offer drastic improvements to the size, shape and color of your teeth, but they involve one major drawback. Traditional veneers require that a portion of your tooth structure be shaved off in order for the veneer to strongly bond to its surface. This means permanently altering your natural tooth enamel and an irreversible change to your smile.
While most patients are content with never going back to the way their smile used to be, it can be unsettling to undergo permanent enamel removal. At Crabapple Dental, we understand this drawback. We've proudly adopted the latest in cosmetic dental veneers so that patients can enjoy all the benefits of their smile makeover – but without the drills, enamel removal or prep of traditional veneers.
The DURAthin Difference
DURAthin veneers offer the remarkable feature of being thinner than traditional veneers. In fact, they are no thicker than a contact lens! This ultra-thin structure allows them to fit securely and comfortably over your existing tooth structure – without the need to shave it down or alter your natural smile in any way. Crabapple Dental is among an elite group of dental groups that are licensed to deliver this innovative and smile-changing cosmetic dentistry solution.
Are You a Candidate?
If you want to change the way your front teeth look, DURAthins are an excellent choice. They can be customized in shape, size and color to hide teeth that are gapped, stained, chipped or too short. At Crabapple Dental, we believe every patient should have the opportunity to be confident in their smile. If you would like to learn more about less invasive cosmetic dental veneers, call our Alpharetta clinic today.
Posted on behalf of Crabapple Dental
12670 Crabapple Road, #110
Alpharetta, GA 30004
Phone: (678) 319-0123
Email: drsarah@crabappledental.com
Monday: 7:30 AM – 4:00 PM
Tuesday: 9:00 AM – 5:00 PM
Wednesday: 7:30 AM – 4:00 PM
Thursday: 7:30 AM – 3:00 PM
Friday: 7:30 AM – 3:00 PM