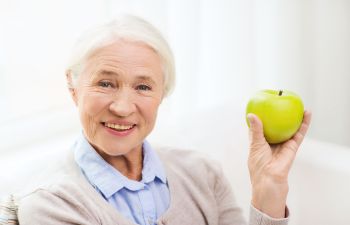 Gum disease is one of the most serious oral health issues. Not only is it the leading cause of tooth loss in the United States, but it has also been linked to several whole-body health conditions. Untreated periodontal disease has been associated with heart attacks, strokes, diabetes and premature birth. More recently, however, another disease was added to the list. New research has revealed a connection between gum disease and Alzheimer's!
Alzheimer's involves the progressive loss of memory as brain cells die. It can be one of the most terrifying and heartbreaking diseases, especially if you must watch a loved one suffer. One way you may be able to prevent Alzheimer's, however, is by taking care of your mouth. More specifically, keeping your gums free of disease and infection may be able to decrease your likelihood of getting Alzheimer's and losing your memory later in life.
To understand the link between gum disease and Alzheimer's, it is important to know how periodontal disease forms in the first place. Gum disease typically begins with poor oral hygiene, which causes excess bacteria in the mouth. There are many types of gum disease bacteria that produce harmful toxins, proteins and other by-products. This can destroy healthy tissue and bone in your mouth, as well as impact the health of your entire body.
One particular strain of bacteria that is found in gum disease is Porphyromonas Gingivalis. This is the same bacteria that can kill neurons and tissues within the brain, and has thus been linked to the degenerative effects of Alzheimer's disease.
To prevent gum disease involves brushing and flossing on a daily basis as well as seeing your dentist twice a year. It is also imperative that you recognize the earliest, most treatable signs of gum disease, such as red, puffy or bleeding gums. At this stage (gingivitis), the disease is easily reversed without running the risk of major consequences within the entire body.
Taking care of your teeth and gums does far more than give you a confident smile. It can influence the future health of your body. Since we know that Alzheimer's is incurable, it becomes even more important to do all we can now to prevent this devastating disease later. For more information about gum disease treatment near Cumming, please call Crabapple Dental.
Posted on behalf of Crabapple Dental
12670 Crabapple Road, #110
Alpharetta, GA 30004
Phone: (678) 319-0123
Email: drsarah@crabappledental.com
Monday: 7:30 AM – 4:00 PM
Tuesday: 9:00 AM – 5:00 PM
Wednesday: 7:30 AM – 4:00 PM
Thursday: 7:30 AM – 3:00 PM
Friday: 7:30 AM – 3:00 PM