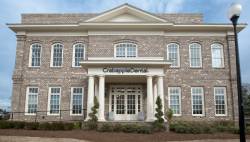 As with most emergency situations, knowing just a little bit about what to do before they occur can help you make the best decisions when they occur. No emergency happens at a convenient or scheduled time, but knowing how to handle a dental emergency can mean the difference between saving and losing a tooth.
The most important thing to understand is what constitutes as a dental emergency. The following all require the quick intervention of your dentist:
A cracked or broken tooth
A damaged dental bridge or crown
A knocked out tooth
A lost filling
An infection or abscess in the mouth
An injured jaw
Dental bleeding
Extreme tooth sensitivity
Swelling in the mouth
Tooth pain
It is often these situations that get dental patients into a great deal of trouble because many people choose to ignore these symptoms. However, it is very important to understand that none of the above listed issues will resolve themselves on their own. By ignoring them or putting off a visit to the dentist to address them, you are setting yourself up for more invasive and more expensive treatment.
A knocked out tooth is certainly a dental emergency, and it is imperative that you receive immediate intervention. Not all knocked out teeth can be saved, but you will have a much greater chance for success if you follow these steps:
Find the tooth!
Gently try to place the tooth back into its socket.
If unsuccessful at placing the tooth, keep it moist in your own saliva or milk.
Get to your dentist as quickly as possible.
At Crabapple Dental, we are here for all of your dental needs. If a dental emergency arises, please contact us immediately.
Posted on behalf of Crabapple Dental
12670 Crabapple Road, #110
Alpharetta, GA 30004
Phone: (678) 319-0123
Email: drsarah@crabappledental.com
Monday: 7:30 AM – 4:00 PM
Tuesday: 9:00 AM – 5:00 PM
Wednesday: 7:30 AM – 4:00 PM
Thursday: 7:30 AM – 3:00 PM
Friday: 7:30 AM – 3:00 PM