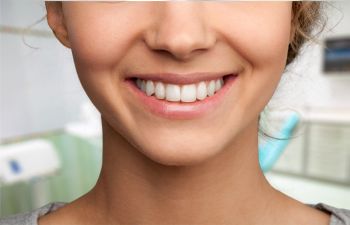 Many patients falsely assume that undergoing cosmetic dentistry means getting a smile makeover. While a smile makeover is certainly an option, you don't have to "go all out" to improve your smile. Cosmetic dentistry includes a menu of treatment options ranging from minor procedures that can be done in minutes to those that require multiple office visits and more invasive techniques. What you choose in cosmetic dentistry is largely based on your specific dental concerns as well as your budget.
Things to Know About Cosmetic Dentistry
Cosmetic dentistry involves any treatment, technology or technique that is used to improve the appearance of your smile. If you are considering cosmetic dentistry, remember the following:
Cosmetic dentistry is customized to each patient – you are the guide!
Cosmetic dentistry does not address dental health problems.
Cosmetic dentistry is elective and not covered by insurance.
Cosmetic dentistry does not have to involve a major smile makeover.
Cosmetic dentistry often overlaps with restorative dentistry.
What Can Cosmetic Dentistry Address?
Cosmetic dentistry is meant to correct and address any aesthetic concern you have with your teeth and/or gums. This can include the following:
Crooked, gapped or chipped teeth
Stains/Discoloration
Missized or misshapen teeth
Gummy smile
When Restorative Dentistry and Cosmetic Dentistry Overlap
It is not uncommon for patients to have cosmetic dental concerns due to dental trauma, poor oral hygiene or dental health issues. This can often mean that restorative measures are necessary to improve the appearance of your smile. Therefore, restorative dentistry and cosmetic dentistry often overlap. Your smile makeover may include tooth-colored fillings or bonding as well as dental implants or crowns to replace missing or broken teeth.
Free Smile Consultations at Crabapple Dental
At Crabapple Dental, we make it easy for patients to determine if cosmetic dentistry is right for them. Our practice offers a complimentary consultation for patients who want to enhance their smile. Dr. Roberts is a talented cosmetic dentist who offers a full range of cosmetic dental procedures including porcelain veneers, teeth whitening and Invisalign™ as well as complete restorative care for missing, decayed or damaged teeth.
Posted on behalf of Crabapple Dental
12670 Crabapple Road, #110
Alpharetta, GA 30004
Phone: (678) 319-0123
Email: drsarah@crabappledental.com
Monday: 7:30 AM – 4:00 PM
Tuesday: 9:00 AM – 5:00 PM
Wednesday: 7:30 AM – 4:00 PM
Thursday: 7:30 AM – 3:00 PM
Friday: 7:30 AM – 3:00 PM