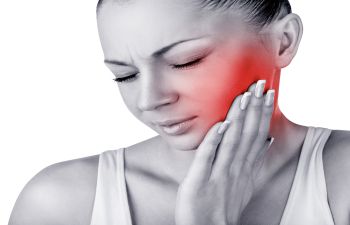 Just like other parts of your body, your mouth can experience sudden or unexpected problems. While a bad fall and knocked out tooth is a clear indication you need an emergency dentist, there are other dental problems that can leave patients wondering if they need urgent care. In general, it is always best to call your dentist to describe your concern and get accurate advice as to whether you need an emergency dental visit or if your treatment can wait.
5 Reasons Patients Need an Emergency Dentist
There are many types of dental emergencies, with some of them being more common or painful than others. Typically, the following oral health situations warrant a trip to an emergency dentist, or at least an immediate phone call for guidance on further action:
#1 A Broken or Knocked Out Tooth
If you suffered a large tooth break or if your tooth was completely knocked out, your tooth can often be salvaged by saving the tooth or the tooth remnants. There are specific, time-sensitive rules for saving an avulsed tooth so be sure to call your emergency dentist right away.
#2 Constant or Unbearable Oral Pain
While not every toothache demands a same-day dental appointment, you should never ignore dental pain. Sudden tooth pain can indicate a severe cavity, infection or other oral health problem that needs prompt treatment from your dentist. Tooth pain can exist in many forms, including pain when biting down, jolts of pain when coming in contact with hot/cold substances or a throbbing ache that persists throughout the entire day.
#3 Uncontrolled Oral Bleeding
Whether the bleeding is due to a recent dental procedure or traumatic injury, if there is oral bleeding that won't stop, then a trip to the emergency dentist is non-negotiable. In the meantime, apply gentle yet firm pressure to the bleeding area.
#4 Crown Fell Off
Not every patient experiences pain when their crown falls of. However, your exposed tooth still needs to be covered and protected. For those who still have the crown, a dentist may suggest applying a temporary sealant for your crown using petroleum jelly until you can attend your dental appointment for crown replacement.
#5 Facial Swelling
Facial swelling along with dental pain often points to an infection or dental abscess. This needs emergency treatment to not only stop the discomfort but to prevent the spread of the infection, which can compromise your overall health.
At Crabapple Dental, we bring expertise in all facets of dentistry, which means we proudly treat all types of dental emergencies. If you are not sure if your dental problem needs urgent treatment, please call our office so that your oral heath doesn't suffer.
Posted on behalf of Crabapple Dental
12670 Crabapple Road, #110
Alpharetta, GA 30004
Phone: (678) 319-0123
Email: drsarah@crabappledental.com
Monday: 7:30 AM – 4:00 PM
Tuesday: 9:00 AM – 5:00 PM
Wednesday: 7:30 AM – 4:00 PM
Thursday: 7:30 AM – 3:00 PM
Friday: 7:30 AM – 3:00 PM