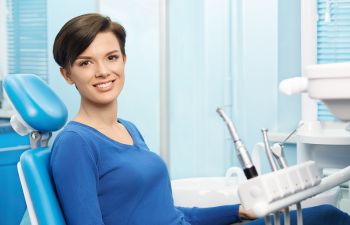 New Year's Eve 2015 is right around the corner. Does the prospect of starting off another year feeling self-conscious about your smile depress you? Are you unhappy with the appearance of your smile due to gapped, unevenly spaced or misaligned teeth? Does the idea of having a mouth full of metal for a year or more make you even more depressed? If so, maybe it is time to consider clear braces. Clear Braces are an advanced orthodontic procedure that offers adults and teens a way to achieve straighter teeth and a more beautiful smile without having to put up with a mouth full of metal. Sound good? If so, the next step is to schedule an appointment with a dentist who offers clear braces to find out if you are a candidate.
Many full-service dental practices offer clear braces for adults and teens and there are several different types from which to choose. Invisalign® clear braces are an attractive option for many teens and adults and offer many advantages over traditional metal braces. This advanced orthodontic system utilizes a series of custom-made, clear aligners that are placed over the teeth to gently move them into the desired position. These aligners are smooth and comfortable to wear and can be removed when you brush and floss your teeth. This leads to improved dental hygiene. You can also remove the aligners when you eat, so you do not have to restrict your diet to eliminate certain foods. Best of all, most people will not even realize that you are wearing braces.
If the Invisalign® system seems like a good fit for you, the next step is to schedule an appointment with a certified Invisalign® provider to find out if you are a candidate. If your are a teen or an adult with crooked, spaced or gapped teeth and are not in need of major bite changes, chances are good that you are a candidate for Invisalign® invisible braces. Make that call today so you can start of the year with a plan for finally achieving the smile you have always wanted! Happy New Year!
Posted on behalf of Crabapple Dental
12670 Crabapple Road, #110
Alpharetta, GA 30004
Phone: (678) 319-0123
Email: drsarah@crabappledental.com
Monday: 7:30 AM – 4:00 PM
Tuesday: 9:00 AM – 5:00 PM
Wednesday: 7:30 AM – 4:00 PM
Thursday: 7:30 AM – 3:00 PM
Friday: 7:30 AM – 3:00 PM