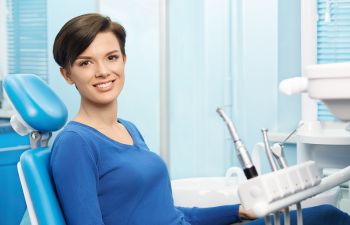 Certain things in life are easy to make priorities – food, sleep, paying bills on time, and SEC football are generally at the top of the list. However, there are other important and beneficial choices that should also make the list. Regular exercise, eating a well-balanced diet, and regular dental visits should all be considered as necessary priorities for the sake of your entire health.
What many people do not know is that there is a direct link between the health of the mouth and the health of the entire body. If there are serious concerns inside your mouth, they are a direct indication that your general health is also compromised. The entire body is connected by a single blood supply. If infection inside the mouth passes into the blood stream via gum tissues, for example, infection can spread throughout your entire body. Regular dental visits should be viewed as a proactive choice to promote a healthy life.
While not everyone has dental insurance to help combat the cost of dental appointments, regular dental care is nowhere near as expensive as dental treatments and dental work that need to be done because your oral health was compromised. Those who neglect their oral health and who neglect making dental visits a priority are setting their mouths up for disaster.
There is a lot that goes on during regular dental appointments:
The teeth are thoroughly cleaned
Fluoride protection and/or dental sealants can be used to protect the teeth
The mouth is evaluated for signs of decay, disease, infection, and oral cancer
X-rays are taken to spot early cavity detection and other concerns that are "under the surface"
At Crabapple Dental, our mission is to provide exceptional dental care for patients of all ages. You can trust our practice to provide the highest quality family dental care through a comfortable atmosphere, attentive staff, and state of the art technology. A healthy and beautiful smile can have a huge advantage on both your personal and professional life, and we want to help you achieve a smile that you are confident with. Contact us today to schedule your dental appointment. We make your oral health our priority – and you should, too!
Posted on behalf of Crabapple Dental
12670 Crabapple Road, #110
Alpharetta, GA 30004
Phone: (678) 319-0123
Email: drsarah@crabappledental.com
Monday: 7:30 AM – 4:00 PM
Tuesday: 9:00 AM – 5:00 PM
Wednesday: 7:30 AM – 4:00 PM
Thursday: 7:30 AM – 3:00 PM
Friday: 7:30 AM – 3:00 PM