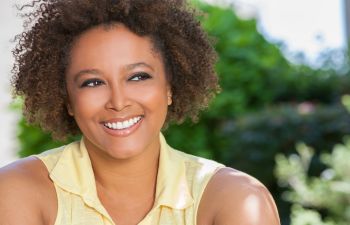 If you have a broken or badly damaged tooth, a dental crown is the treatment of choice to fix it. Dental crowns offer the ability to encase all visible surfaces of the affected tooth and restore its natural integrity and function. While crowns have been around for decades, new technology in modern dentistry has made this restorative treatment much more favorable to patients and dentists alike.
CEREC Technology
CEREC technology has changed the way patients get dental crowns. CEREC is a highly-sophisticated system that combines computer-assisted design and computer-assisted measurement (known as CAD/CAM) along with 3D imaging and a milling machine to fabricate a custom crown in just one office visit. This eliminates the need to undergo a gooey dental impression and wear an ill-fitting temporary crown.
The Advantages of a CEREC Same Day Crown
As a qualified CEREC dentist, Dr. Roberts only needs one office visit to provide a beautiful, customized dental crown for your smile. Along with a quick and painless process, you can expect the following from a CEREC dental crown:
Made of high-grade porcelain, which is durable, repels stains and mimics the natural translucency of your teeth
Precise, computer generated measurements that promises a perfect fit for your crown the first time
Customized to match the shade, shape and size of your natural tooth
Results provided while you wait, saving time and the discomfort of wearing a temporary
Ready to schedule your One Visit Dental Crown using CEREC technology? Call Crabapple Dental. We value the importance of restoring the beauty and strength of damaged teeth while providing a convenient and comfortable experience along the way.
Posted on behalf of Crabapple Dental
12670 Crabapple Road, #110
Alpharetta, GA 30004
Phone: (678) 319-0123
Email: drsarah@crabappledental.com
Monday: 7:30 AM – 4:00 PM
Tuesday: 9:00 AM – 5:00 PM
Wednesday: 7:30 AM – 4:00 PM
Thursday: 7:30 AM – 3:00 PM
Friday: 7:30 AM – 3:00 PM