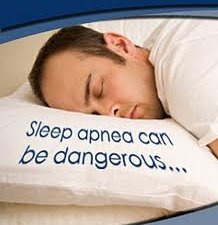 Sleep apnea is a potentially dangerous condition that affects millions of people in America. It is a condition in which a person stops breathing or stops receiving an adequate amount of oxygen during sleep, causing unrefreshed sleep and the increased risk for heart disease and stroke. Dr. Sarah Roberts leads Crabapple Dental and is an expert sleep apnea dentist. She has extensive training and great experience treating this chronic condition to provide patients with the best treatment available. Sleep apnea worsens over time and can be a life threatening condition; therefore, it should not be ignored.
It is estimated that 18 million Americans suffer from sleep apnea, yet only a fraction of them are receiving treatment. Part of the reason for this may be that they are unaware of their condition because it only occurs while sleeping. If your partner has told you that you snore loudly or make choking sounds while sleeping, these are indicators that you may suffer from sleep apnea. Other signs of this condition are: waking in the morning without feeling refreshed despite receiving an adequate amount of sleep, daytime sleepiness, fatigue, and waking during the night gasping for breath. All of these symptoms could indicate sleep apnea and should be reported to your dentist and general health care provider.
Dr. Sarah Roberts believes in working with patients' general physicians to ensure that they receive the comprehensive treatment that they need. If you are looking for a dentist that specializes in sleep apnea, please contact Crabapple Dental today. We are currently accepting new patients and would welcome the opportunity to serve you and your family. Please don't wait a day longer to call and let us know of your sleep apnea symptoms. We are here to help you.
Posted on behalf of Crabapple Dental
12670 Crabapple Road, #110
Alpharetta, GA 30004
Phone: (678) 319-0123
Email: drsarah@crabappledental.com
Monday: 7:30 AM – 4:00 PM
Tuesday: 9:00 AM – 5:00 PM
Wednesday: 7:30 AM – 4:00 PM
Thursday: 7:30 AM – 3:00 PM
Friday: 7:30 AM – 3:00 PM