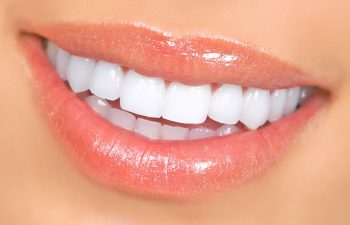 Enhancing the brightness of your smile could be one of your smartest decisions at the start of 2023. Not only can whiter teeth make you look younger and feel more confident, but it could also give you extra perks like increasing your chances for a promotion at work! Teeth whitening is a simple, non-invasive and quick way to boost the appearance of your smile. It comes to no surprise, therefore, that teeth whitening is the most sought-after treatment in cosmetic dentistry.
At Crabapple Dental, we understand the stains and discoloration that can cover your teeth over time, even when you use a whitening toothpaste at home. That's why we are proud to offer some of the most effective and innovative professional teeth whitening systems available. Using the advanced KöR teeth whitening system, we can blast away stains deep down below the tooth enamel and allow you to walk away with radiant pearly whites.
What is KöR Teeth Whitening?
The KöR Teeth Whitening is a unique bleaching system that removes minor stains and discoloration, as well as those stubborn, deep-down stains that develop due to the natural aging or the use of certain medications. Many patients that struggle to achieve optimal results with other teeth whitening methods are very pleased at what KöR Bleaching can do.
How Does KöR Teeth Whitening Work?
KöR combines the benefits convenience of both in-house and at-home treatments. Depending on the state of your teeth and the severity of your tooth stains, you may benefit from multiple in-office treatments in addition to the custom at-home whitening kits you'll use on your own. During the in-office process, we can help desensitize your teeth and prepare them for at-home treatment. Once you are at home, you will use the provided custom-fabricated dental trays and wear them while you sleep for two weeks. This allows the bleaching gel to remain active on your teeth for 6+ hours.
Are You a Good KöR Candidate?
Typically, teeth whitening is a great solution for anyone looking to improve the aesthetics of their smile. We recommend KöR Teeth Whitening for patients who have the following concerns:
You have surface or deep-down stains that cannot be removed with over-the-counter whitening products
Medications you took as a child has resulted in stains and discoloration on your teeth (i.e. tetracycline)
You experienced overuse of fluoride as a child
You desire a whiter, brighter smile in less time
You want to avoid teeth sensitivity that is commonly associated with whitening
Ready to learn more about your teeth whitening option at Crabapple Dental? Call today to book your visit for a brighter smile in 2023.
Posted on behalf of Crabapple Dental
12670 Crabapple Road, #110
Alpharetta, GA 30004
Phone: (678) 319-0123
Email: drsarah@crabappledental.com
Monday: 7:30 AM – 4:00 PM
Tuesday: 9:00 AM – 5:00 PM
Wednesday: 7:30 AM – 4:00 PM
Thursday: 7:30 AM – 3:00 PM
Friday: 7:30 AM – 3:00 PM