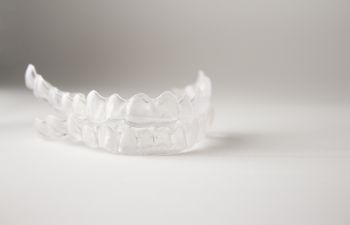 When looking at your own teeth or someone else's smile, it is common to first notice alignment, or how straight the teeth are positioned next to each other. Crooked, overlapping and gapped teeth can be major threat to one's smile appearance. But did you know that straight teeth aren't just an aesthetic concern? Straight teeth matter for several reasons, including those that impact your quality of life as well as your dental health.
Minor gaps or a slightly crooked tooth may not be a big deal, except in terms of how you want your smile to look. However, there are orthodontic concerns that need to be corrected in order for you to achieve ideal comfort, functionality and health within your smile.
Orthodontic correction doesn't have to occur during childhood or adolescence. Adults can get braces too. In fact, Crabapple Dental offers some of the most preferred braces options for adults, including Invisalign and Six Month Smiles.
By straightening your teeth as an adult, you can gain the following widespread advantages:
Improved confidence in your smile
Less difficulty speaking and eating
Fuller shape to your face
Better and more access to your teeth when brushing/flossing
Decreased risk for jaw problems/TMJ disorder
If your teeth are overlapping or crowded, the oral health benefit alone is enough to consider orthodontic correction. With the ability to clean your teeth and gums better, you'll drastically reduce your risk for decay, infection, gum disease and bad breath.
If you have a smile that needs to be straightened, you're not being "vain" by investing in orthodontic treatment. In fact, you are making a large deposit towards your everyday comfort and future dental health. Call Crabapple Dental today to learn more about our clear orthodontics with quick results!
Posted on behalf of Crabapple Dental
12670 Crabapple Road, #110
Alpharetta, GA 30004
Phone: (678) 319-0123
Email: drsarah@crabappledental.com
Monday: 7:30 AM – 4:00 PM
Tuesday: 9:00 AM – 5:00 PM
Wednesday: 7:30 AM – 4:00 PM
Thursday: 7:30 AM – 3:00 PM
Friday: 7:30 AM – 3:00 PM