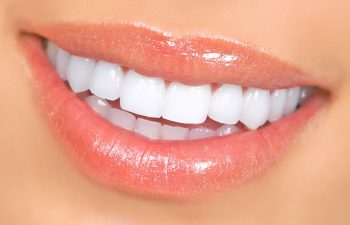 Teeth whitening continues to be the most sought-after cosmetic dental procedure in the United States. This comes to no surprise considering that whiter teeth can improve your self-confidence, make you look younger and even boost your professional career. Unfortunately, certain foods and drinks, lifestyle habits and the natural aging process can all cause your teeth to look yellow or dull with time.
While you can certainly find an expansive menu of teeth whitening products when visiting your local grocery or pharmacy, there are notable advantages to choosing professional teeth whitening from your dentist. Although you may pay a bit more upfront for a professional treatment, the immediate and long-term benefits can far outweigh the cost.
Here are some top reasons why you should consider professional teeth whitening:
Faster Results: Many store-bought whitening kits can take weeks or more to provide results, which can add up if you have to buy more kits. On the contrary, a professional whitening treatment gives immediate results, especially if you choose an in-office session. This is ideal for patients who want to whiten their teeth before a wedding, party or other event. With a professional treatment, your smile can be shades lighter in just an hour!
More Effective: When it comes to whitening solutions, dentists have access to professional grade strengths. The hydrogen peroxide from an over-the-counter kit may be 3% strength, while the peroxide from your dentist can be up to 35% strength! Professional whitening is also equipped to address deeper and more stubborn stains, such as those from years of smoking.
Less Irritation: A common issue with store-bought whitening is tooth sensitivity. This is largely due to the fact that the bleaching agents are applied incorrectly or left on for too long. In many cases, the bleaching gel come in direct contact with the gums or tongue and causes irritation. These are complications that can be avoided by visiting a dentist for teeth whitening. As your trusted dentist, we have the knowledge and equipment to ensure your whitening experience respects your personal comfort and supports your dental health.
At Crabapple Dental, we offer both in-office whitening treatents as well as professional grade take-home whitening kits. If you prefer to whiten your teeth in the comfort of your home, we will fit you with a custom whitening tray to ensure your treatment is effective for your unique smile. We use the most advanced whitening treatments available, such as ZOOM, GLO Science and KöR Whitening, so that our patients can achieve a brighter smile with maximum comfort and convenience.
Posted on behalf of Crabapple Dental
12670 Crabapple Road, #110
Alpharetta, GA 30004
Phone: (678) 319-0123
Email: drsarah@crabappledental.com
Monday: 7:30 AM – 4:00 PM
Tuesday: 9:00 AM – 5:00 PM
Wednesday: 7:30 AM – 4:00 PM
Thursday: 7:30 AM – 3:00 PM
Friday: 7:30 AM – 3:00 PM