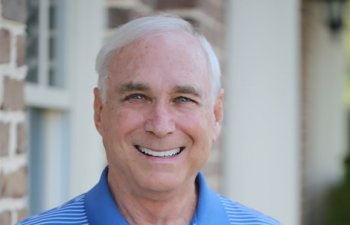 Replacing a full arch of missing teeth is a major decision and notable investment. Most patients are faced with two basic restorative dentistry options: traditional dentures and implant-supported dentures. Before you shy away from dental implants due to cost, you should know that there are significant and even life-changing benefits to be gained when choosing dentures that are supported by dental implants. Implant dentistry undoubtedly gives the most valued and long-term return on your restorative dentistry investment.
While traditional dentures and implant supported dentures may look similar on the outside, they are drastically different in how they are secured inside your mouth. Because dental implants involve a titanium post that is surgically placed into your jawbone, your implant dentures can offer unrivaled benefits compared to traditional (removable) dentures, such as the following:
Your Confidence
Traditional dentures rest on the gum line and are held in place by special adhesive cream. Unfortunately, they are known for slipping out of place or getting uncomfortable from time to time. With dental implants to firmly secure your dentures into your jawbone, however, patients can regain the stability and confidence of their natural smile. A sudden burst of laughter with friends or juicy steak dinner with your spouse won't compromise your denture stability and your personal self-confidence.
Your Convenience
If given the option of using messy denture creams and soaking your dentures each night or caring for your dentures just like real teeth, which would you choose? Convenience is a driving factor for patients who choose implant dentures. Forget the hassle and expense of extra products and steps with your new teeth!
Your Health
If your dentures don't feel secure, you may avoid eating certain foods. Unfortunately, these may be hard-to-chew foods that are necessary for your overall health. The superior stability of implant dentures means you'll be able to retain a balanced diet with fibrous fruits and vegetables and proteins. In doing so, you can protect yourself from health issues down the road, such as diabetes and obesity.
Want to learn more about the unrivaled advantages of implant dentures to replace your full set of teeth? At Crabapple Dental, we help patients recognize how each restorative dentistry option can impact not only their smile, but their health and quality of life as well.
Posted on behalf of Crabapple Dental
12670 Crabapple Road, #110
Alpharetta, GA 30004
Phone: (678) 319-0123
Email: drsarah@crabappledental.com
Monday: 7:30 AM – 4:00 PM
Tuesday: 9:00 AM – 5:00 PM
Wednesday: 7:30 AM – 4:00 PM
Thursday: 7:30 AM – 3:00 PM
Friday: 7:30 AM – 3:00 PM