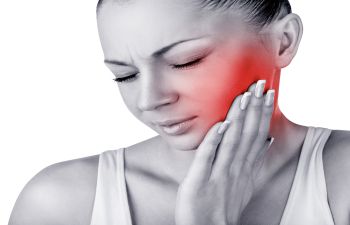 Removing a permanent tooth is never ideal. In fact, extractions are often the last resort in dentistry and only suggested when restorative measures are not enough. Unfortunately, there are still times in which tooth removal is not only necessary but in the best interest of your overall smile health. At Crabapple Dental, we offer tooth extractions using the most gentle, conservative and advanced techniques available. We want our patients to have a positive experience at our office when getting a tooth removed as well as help them understand why the extraction is needed.
The five most common reasons for tooth extraction include:
#1 Tooth Decay
According to worldwide statistics, severe decay is the leading reason for tooth removal. These are cases in which the decay has progressed past the point of repair with a filling, root canal and/or dental crown. While this can take years to get to this late stage of decay, it often requires extracting the damaged tooth. Attending routine dental visits and checkups can prevent early decay and certainly help patients avoid losing teeth due to cavities.
#2 Gum Disease
Gum disease is another common oral health condition that can do extensive damage if it goes unchecked or untreated. While early gum disease may only involve red or puffy gums, advanced periodontal disease can cause destruction in the underlying bone and tissues that hold your teeth in place. Over time, gum disease can cause teeth to become loose and even fall out on their own.
#3 Overcrowded Teeth
There are also reasons for extraction that are beyond your control. For example, an orthodontist may recommend removing one or more permanent teeth as a means to alleviate overcrowding and prepare you for orthodontic treatment. The open space can allow remaining teeth to migrate into better alignment. Children and teens are most susceptible to this cause for tooth removal.
#4 Impacted Teeth
An impacted tooth means the tooth has failed to erupt above the gum line or only partially erupted. Due to the lack of jaw space in the back of the mouth, the wisdom teeth are vulnerable to impaction. In such cases, these back four teeth are carefully extracted but do not need replacement.
 #5 Tooth Breakage
Accidents happen. However, when a tooth is fractured near the gum line, a dental crown may not be sufficient because there is not enough tooth structure to attach it. Therefore, some severe tooth breaks may require an extraction
To learn more about tooth removal from a gentle family dentist, call Crabapple Dental in Alpharetta today!
Posted on behalf of Crabapple Dental
12670 Crabapple Road, #110
Alpharetta, GA 30004
Phone: (678) 319-0123
Email: drsarah@crabappledental.com
Monday: 7:30 AM – 4:00 PM
Tuesday: 9:00 AM – 5:00 PM
Wednesday: 7:30 AM – 4:00 PM
Thursday: 7:30 AM – 3:00 PM
Friday: 7:30 AM – 3:00 PM