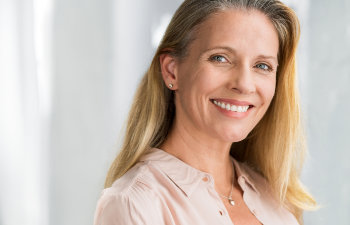 When it comes to repairing tooth decay, dental fillings are the time-tested solution. However, dental fillings are not made from the same materials they were in the past. Composite fillings are the filling material of choice for most modern dentists. This type of dental filling offers many advantages over past silver fillings – and it can even be used cosmetically!
What are Composite Fillings?
Composite resin is a tooth-colored mixture composed of plastic and glass. It is placed in layers directly on your tooth and sculpted by your dentist before it is hardened and polished using special tools. While this natural colored filling can successfully repair a decayed tooth, we can use composite resin cosmetically to correct a chipped, discolored or misshapen tooth. Compared to other filling materials, such as amalgam (mercury) fillings, composite resin doesn't require special care and is superior in safety, aesthetics and longevity.
Top Reasons to Love White Fillings
There's a lot to love about composite fillings for both patient and dentist, including the following benefits:
Stronger and More Dependable
Although metal fillings are considered strong, they can't bond directly to your tooth enamel like composite resin. This leaves your tooth vulnerable as your teeth naturally shift over time. White fillings won't expand or shrink, and they boost the overall integrity and strength of your damaged tooth.
Confident Appearance
The color of composite fillings is what draws most patients in. Composite can be tinted to match the exact shade of your existing teeth, so no one has to know you had a cavity filled, a chip fixed or other dental repair. Composite fillings allow you to remain confident in your smile appearance.
Quick and Cost Effective
In general, a dental filling procedure is quick and cost-effective, yet it can provide significant smile improvements. The procedure typically takes just minutes and can often be performed without anesthetic or sedation.
Whether you are interested in composite fillings for restorative reasons or for cosmetic improvement, we can help you at Crabapple Dental. In fact, we welcome the chance to educate our patients on the advantages of modern dental materials such as composite resin.
Posted on behalf of Crabapple Dental
12670 Crabapple Road, #110
Alpharetta, GA 30004
Phone: (678) 319-0123
Email: drsarah@crabappledental.com
Monday: 7:30 AM – 4:00 PM
Tuesday: 9:00 AM – 5:00 PM
Wednesday: 7:30 AM – 4:00 PM
Thursday: 7:30 AM – 3:00 PM
Friday: 7:30 AM – 3:00 PM