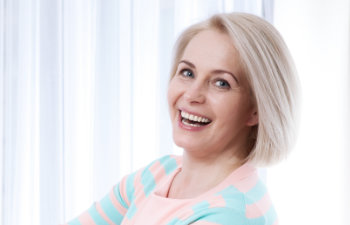 When it comes to dental implants, patients are seeking not only a beautiful smile but also a long-lasting and reliable solution. Traditional dental implants have proven effective over the years, but advancements in dental technology have brought forth a new contender: zirconia dental implants.
Understanding Zirconia Dental Implants
Zirconia dental implants are a remarkable alternative to traditional titanium implants. These implants are made of zirconium oxide, a ceramic material renowned for its strength and biocompatibility. With its natural tooth-colored appearance, zirconia implants seamlessly integrate with the patient's existing teeth, ensuring an aesthetically pleasing outcome.
The Benefits of Zirconia Dental Implants
At Crabapple Dental, we recognize the significant advantages that zirconia dental implants provide for those who need superior solutions in teeth replacement:
Enhanced Aesthetics
One of the primary advantages of zirconia dental implants is their remarkable resemblance to natural teeth. Unlike titanium implants that may show a grayish hue at the gum line, zirconia implants offer a translucent quality that closely mimics the appearance of natural teeth, providing patients with a smile that is both beautiful and indistinguishable from their original teeth.
Biocompatibility
Zirconia is a biocompatible material, meaning it is well-tolerated by the human body. This ensures a reduced risk of allergic reactions, inflammation, or rejection commonly associated with metal implants. Zirconia implants promote healthy tissue integration, leading to faster healing times and improved patient comfort.
Durability and Strength
Zirconia dental implants exhibit remarkable strength and durability, making them an excellent long-term solution. Zirconia's resistance to corrosion, wear, and fractures ensures that patients can enjoy their implants for many years, if not a lifetime. This enhanced durability provides both patients and dentists with peace of mind and eliminates the need for frequent replacements.
Improved Oral Health
Unlike traditional titanium implants, zirconia implants have a lower affinity for plaque accumulation and bacterial adhesion. This property significantly reduces the risk of peri-implantitis, a common inflammatory condition that affects the gum tissues surrounding dental implants. By promoting better oral health, zirconia implants help maintain the integrity of the implant and surrounding tissues, ensuring long-term success.
Conclusion
Zirconia dental implants have revolutionized the field of dental implantology, offering patients a superior alternative to traditional titanium implants. With their natural tooth-colored appearance, biocompatibility, enhanced durability, and improved oral health benefits, zirconia implants provide patients with a perfect smile and long-lasting solution.
Schedule Your Consult in Alpharetta Today
As a leading biological dentist in Alpharetta, Dr. Christian Hahn is pleased to offer zirconia dental implants to patients at Crabapple Dental. With our commitment to excellence and the utilization of the latest technologies, we strive to provide the best possible dental care. If you are considering dental implants or wish to explore zirconia implants further, our team of highly skilled professionals is here to guide you through the process and help you achieve a smile that is both functional and aesthetically pleasing.
Remember, your smile is a reflection of your confidence and overall well-being. With zirconia dental implants, you can restore your smile to its former glory and enjoy a lifetime of oral health and beauty.
Posted on behalf of Crabapple Dental
12670 Crabapple Road, #110
Alpharetta, GA 30004
Phone: (678) 319-0123
Email: drsarah@crabappledental.com
Monday: 7:30 AM – 4:00 PM
Tuesday: 9:00 AM – 5:00 PM
Wednesday: 7:30 AM – 4:00 PM
Thursday: 7:30 AM – 3:00 PM
Friday: 7:30 AM – 3:00 PM