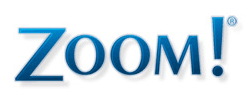 A bright white smile has been a desired asset for over two decades now. From Hollywood stars and starlets to models on every magazine cover printed these days, no one's appearance is considered complete without a dazzling smile. Teeth whitening has been the most popular cosmetic dental treatment worldwide since it first became available at dental practices. Dr. Sarah Roberts is proud to offer teeth whitening treatments to dramatically enhance and improve the appearance of her patients' smiles. Crabapple Dental is a comprehensive dental practice in the Alpharetta area, and our practice strives to serve patients' dental needs with the most complete and gentle care.
At Crabapple Dental, we offer the ZOOM® teeth whitening procedure to our patients. This procedure is known for its quickness and effectiveness at whitening the teeth up to ten shades whiter! While many people still try to achieve a whiter smile at home with whitening strips, whitening toothpastes, and at-home whitening kits, they are not able to produce the results that can only be achieved in the dentist's office. The ZOOM® teeth whitening procedure uses a specialized mixture of whitening agents used with a specially designed ultraviolet lamp to whiten the teeth. Stains can be lifted, the entire surface of the teeth can be lightened, and the end results are simply amazing.
If you are in the Alpharetta, Crabapple, or Milton area and are looking for a dentist to turn to for the whitest smile, contact Crabapple Dental today. Our passion is creating the smile that you were meant to have, and we work with all of our patients to ensure that they receive the most excellent care. Dr. Sarah Roberts uses only state of the art instruments and highest quality materials to help patients achieve a beautiful, healthy, and dazzling smile.
Posted on behalf of Crabapple Dental
12670 Crabapple Road, #110
Alpharetta, GA 30004
Phone: (678) 319-0123
Email: drsarah@crabappledental.com
Monday: 7:30 AM – 4:00 PM
Tuesday: 9:00 AM – 5:00 PM
Wednesday: 7:30 AM – 4:00 PM
Thursday: 7:30 AM – 3:00 PM
Friday: 7:30 AM – 3:00 PM